RETRO LOOK FABRICS MAKE A SWEET QUILT, VIVID FABRICS WILL BE STRIKING IN THIS QUILT, TOO! Combine white fabric with your favorite fabric line to create this retro inspired quilt. It will be lovely to display during spring and summer, and will add a touch of warm to your decor during cool weather months. The quilt, from Tilda's World, is made entirely from circle blocks. Excellent instructions are included for the curved piecing. There's also a good video here that demonstrates the process. If you haven't tried curved piecing before, this is a great project to perfect the process with. You'll be a pro by the time you complete the quilt. The finished size is 54″ x 81″. Make it larger or smaller by adjusting the number of circle blocks.
You've surely seen some patchwork pieces around! Just like the crochet sousplat, this technique is a craft classic and is present both indoors, in a patchwork dishcloth or a patchwork bedspread, and on the streets, in the form of patchwork bags and details on T-shirts, for example. Literally translated, "patchwork" means patchwork. In other words, in this technique, you use scraps from different fabrics and join them together in a harmonious way. Ultimately, patchwork is a way to make pieces that are fun, colorful, and most importantly, unique. With patchwork you can make the most varied products. Some of the most classic ones we have already mentioned, but, besides them, you can also produce pillow covers, carpets, curtains, wallets, notebook covers, and much more. Check out how to make patchwork and start your own production!
HOW TO USE PATCHWORK IN DECORATION: I don't know about you, but I have a thing for grandma's house. Decorations like this always remind me of coziness and warm bread being baked in the oven. This is how I start talking about this ancient, beautiful, and whimsical technique that is patchwork. If you don't recognize the term, it is a technique that joins patches with patches to form bedspreads, pillow covers, rugs, and curtains! Literally translated, patchwork is "fabric work" and is a very old craft technique that you're sure to have seen around! How to use patchwork in decoration? In decoration, patchwork has been used to bring color and cheerfulness to discreet and sober environments. Patchwork has evolved so much, in fact, that today there is furniture made from this technique! Besides being beautiful, it is a sustainable technique, since patchwork is made from scraps of fabric. In fact, any fabric can become a beautiful and colorful quilt or rug!
And when I say "any fabric" I mean clothes, pillow covers, sheets, and curtains that are no longer used at home! And for those who love to dare in decorating, you can use the patchwork technique even on the wall, did you know? By patching fabric piece by piece you can create a beautiful wall, colorful and full of history! And it's not hard to copy at home: all you need is fabric scraps and white glue! You can also make a beautiful headboard with patchwork! It's a great way to bring life and color to your room without spending too much! If you are skilled with thread and needle, you can make your own patchwork piece. There is also ready-made furniture for sale in online stores on the Internet! Is patchwork in decoration cool or not? I particularly love quilts and pillow covers with this technique! I think it is a simple and nice way to bring life into an environment! And you, what do you think about using patchwork in decoration?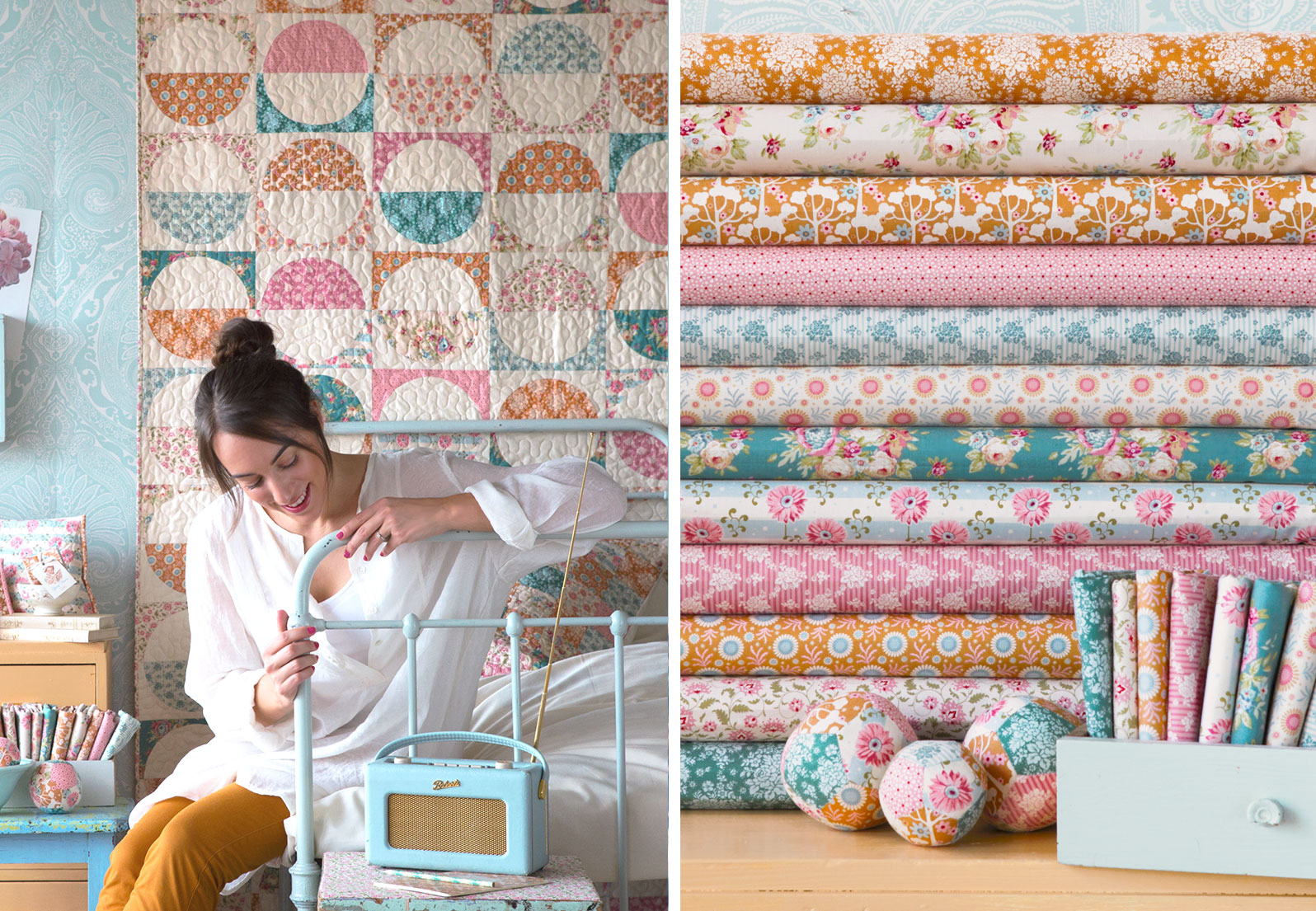 SEE TOO: Speedwell Quilt