Welcome to Craft For The World, the website that besides providing beautiful crochet patterns, brings you the most beautiful and modern quilt patterns and it is impossible not to fall in love! How about making a large octagon, which makes a quilt intriguing and attractive?! The floral fabrics soften the graphic design, while the contrasts of value provide much interest. Feel free to make the colors and patterns you want, this bedspread will look beautiful in vivid solids, elegant or soft tones, send a great project to show a favorite line of fabrics! Don't worry as this is a relatively easy project, as the large shapes will be sewed quickly and the finished quilt, designed by Lynne Goldsworthy for Art Gallery fabrics, is 74 cm x 74 cm.
Geometry goes beyond mathematics, and can inspire patterns, shapes, and the design of the most varied objects. It is capable of giving amplitude and personality to the environments and elements in which it is inserted. In the décor, it is present in coverings, design pieces, and furniture, contrasting the lines with colors and providing unique combinations in each project. It is not a fashion or a trend with a set time to expire. It is timeless, a trademark in modern, contemporary environments. There are no limits to creation, and the final effect is enchanting.
Geometry in the decoration of all environments – a trend that is timeless. It's not new that geometric shapes enchant the world. If it was created in the Stone Age, in later artistic movements (WELL!) they were reformulated and took on different styles. In art, for example, major movements such as cubism and modernism stood out for their provocatively straight lines; in fashion, the poinsettias and stripes are still on the catwalks today and since the 1960s, for example, were part of the collections of Italian designer Emilio Pucci. But wait a minute, what about decoration? Geometry in decoration is nothing more than an appropriation of these shapes to create modern environments and, why not, even with artistic touches based on the main cultural movements. Thus, not only rectangles and squares, but also triangles, hexagons, polygons, and other shapes are present both on walls and decorative objects. But how to mix the shapes? Do I have a free pass to mix everything?
Let's just say that with common sense and good inspirations, it is possible to apply geometry in decoration with harmony. Another detail: the shapes can suit the most different decorative styles and color combinations. For example: for a more neutral décor, a nice idea is to bet on minimalism, listing a few tones and geometric objects. On the other hand, if the idea is to create a more stripped-down space, invest in color, in a mix of shapes, and even irreverent furniture. Wallpapers can also be an ally for those who want to bring a bit of geometry into the decoration; after all, they have different prints and, for sure, you will find the one that suits you best. However, the message is worth it: choose quality materials so as not to compromise the décor. If you want to bring the geometry in the decoration through small decorative items, the pillows, blankets, artwork and paintings, for example, can harmonize and ensure a beautiful décor. So, inspired to create geometric decoration at home?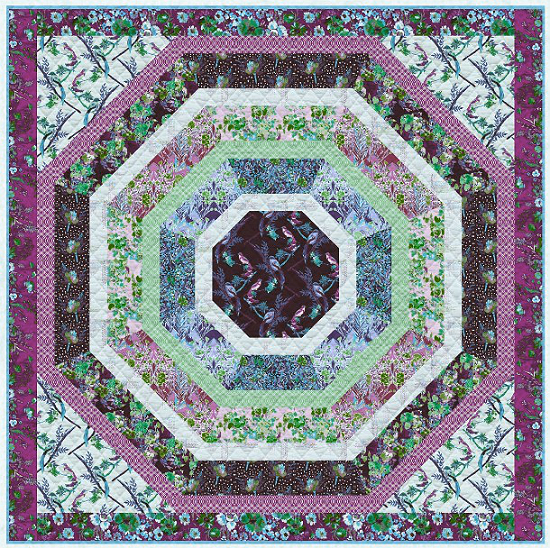 SEE TOO: Garlic Knots Quilt