Patchwork prints in decoration: understand how to use this beautiful trend! Have you ever thought of using patchwork prints in your home decor? Then you should know that this is a very interesting trend for those who have an affinity for craft activities and want to give that special touch to the home! After all, the technique allows you to explore your own creativity and artistic skills, to add more color and harmony to the environment. Understand right now what patchwork is and learn how to use this resource to personalize the style of your home! What is patchwork and what are the characteristics of this technique? Patchwork is an artistic technique that consists in splicing different pieces of materials to create mosaics, drawings, and different patterns on pieces. Usually, this work is done with fabrics, which originates its name in English and means "patchwork".
The origin of patchwork dates back to the origin of sewing itself. Egyptian pharaohs in the 9th century B.C. already wore clothes with similar techniques. Currently, the trend is back with force, due to the enormous amount of materials and tools that contribute to the realization of this work. In Brazil alone, this market moves more than R$ 13.6 billion per year, which reveals its prominence. How to use patchwork prints in home decoration? There are several ways to use patchwork prints in your home. After all, this work is very versatile and can be chosen according to your profile and the decoration of your home.
Check out some suggestions below:
On decorative objects in the house – Cushions with patchwork prints. The first point where patchwork prints can be used is on the decorative objects in the house. After all, this technique contributes to the look of the pieces, and can be planned to harmonize with the other decorations in each room. Especially those that are already originally covered with fabric, such as:
pillows;
bedspreads
sheets;
towels
pillows;
puffs;
chairs;
armchairs.
To achieve the best result, harmonize the patchwork prints with the rest of the decoration of the room. Use the same colors (or complementary shades) as those used on the wall, floor, and other objects in the room.
To modernize the environment with geometry – Something that characterizes very well the contemporary design is the use of geometric shapes. In this case, squares, rectangles, triangles, and circles are all used to add a touch of charm and elegance to the decor. And since geometric figures are part of the very nature of patchwork prints, it is possible to invest in several models to keep up with this trend. We can combine this idea with the previous one. One example is a cushion cover with a checkered pattern on the living room sofa. Another option is a quilt made of triangles in different sizes in the bedroom. The most important thing is to make sure that the colors of the fabrics used in the technique are compatible with the room's decor. By betting on patchwork in more colorful and cozy fabrics, you will give a more comfortable and fun aspect to your home. Another option is to use firmer fabrics in neutral and dark colors, such as black, gray or brown, for a more elegant decoration.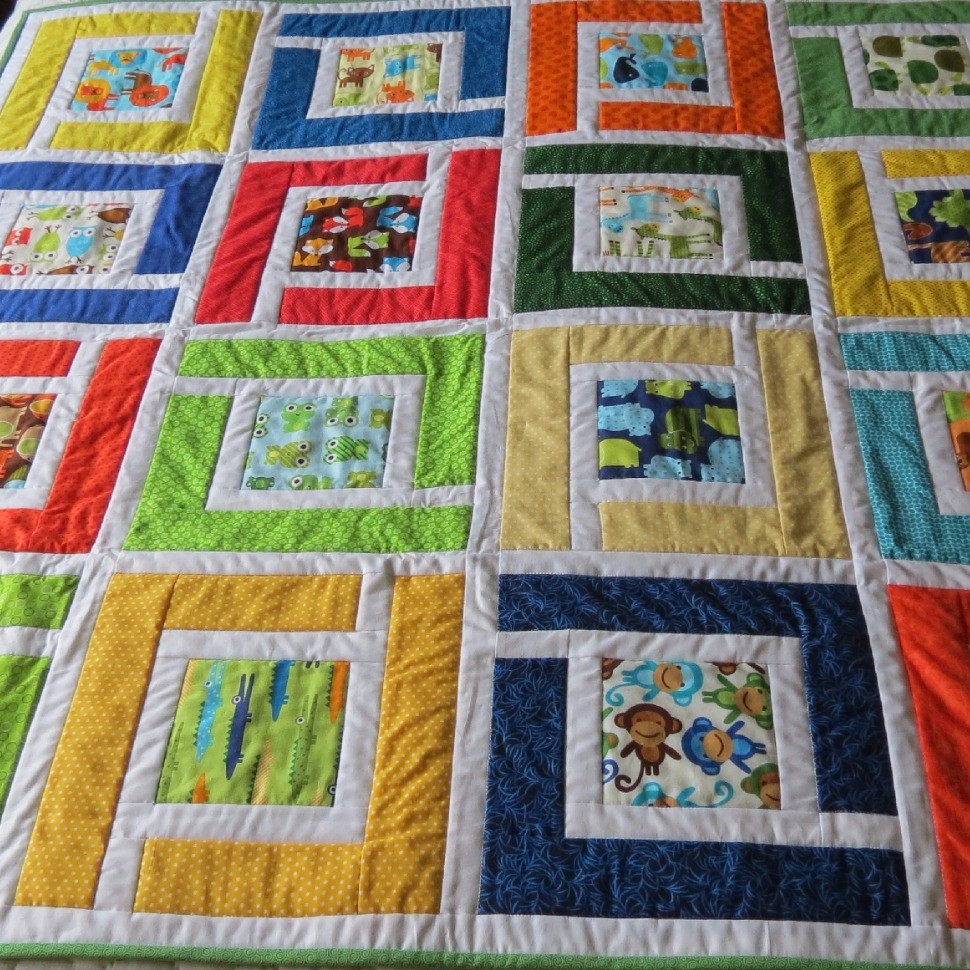 SEE TOO >>> LeMoyne Star Prism Quilt