Baby Tutorial Gingham Quilt
461/5000If you are one of those who prefer to sew a dress than a quilt, you can be sure that you will not resist sewing a patchwork quilt that we will learn today this beautiful quilt pattern called Gingham Baby, beautiful colors and super easy to make and useful for your day to day! Especially this one, which is perfect, easy and super comfortable for children (if you have one in your family, otherwise it is comfortable for all ages)!
If you are looking for a service project to work on this season, what are you waiting for to start ?! Great to give as a gift to someone you love or even to leave your home with a touch of your own!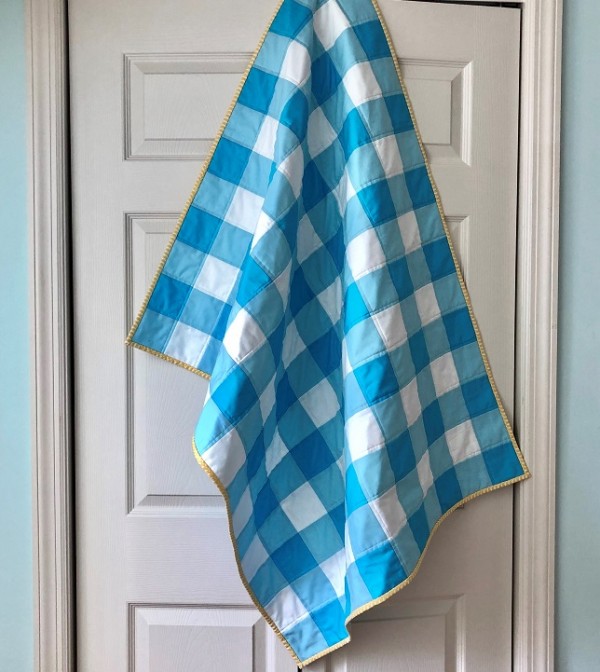 Here at Quilt For Lovers there are great easy blankets, which would also be great for involving children, so be sure to check it out! When you finish this project, don't stop there, explore and expand your skills!
This is a simple quilt tutorial. It's great for non-quilters or can be an easy project for more experienced quilting geniuses.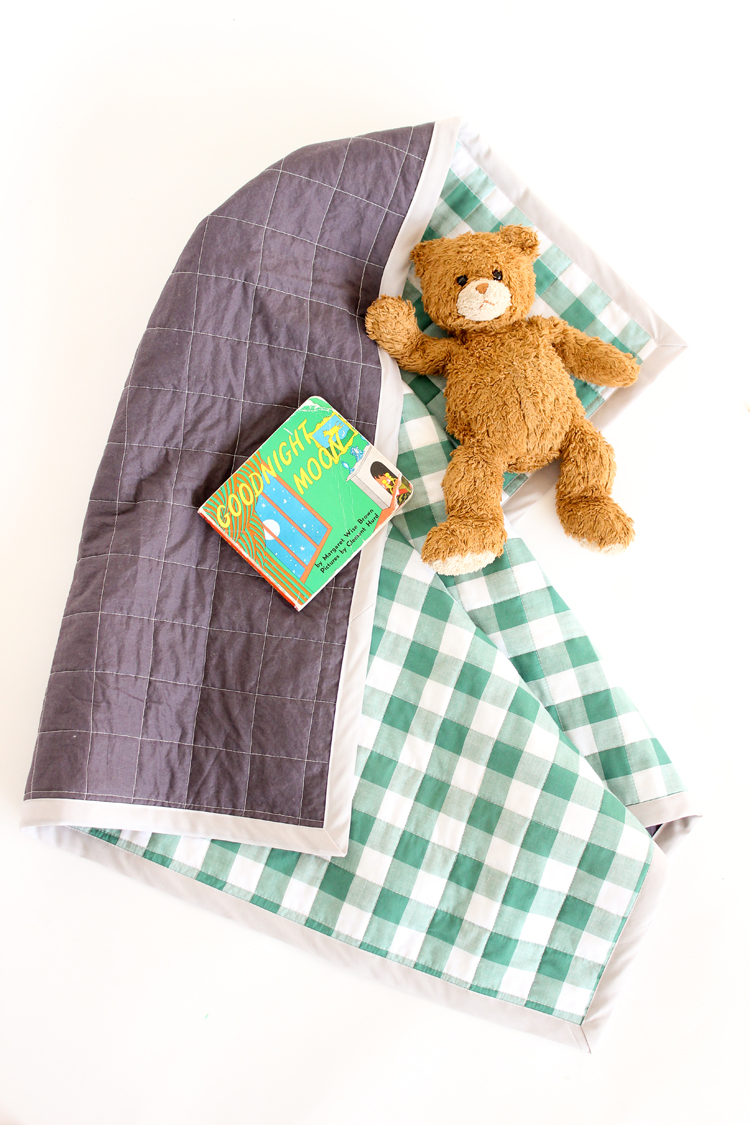 You will probably never find a gingham and you won't like it. They are always in trend now and have a good chance of becoming your favorite!
There are no patches involved with this blanket; therefore, gingham printing provides the eye candy and the quilt structure for the entire blanket. You can use the gingham lines to help you create striped or crossed lines. Decide to do one of each. There is no need to pre-measure or anything, something really great. Just use the gingham lines as a guide and go straight!
Ready to start!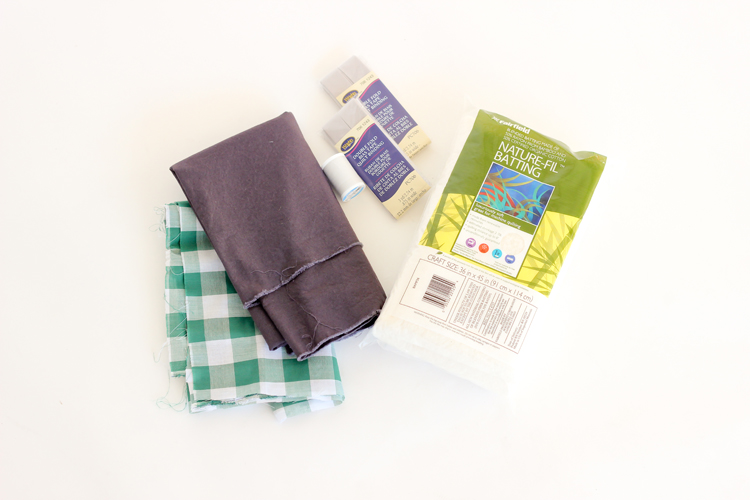 MATERIALS
1 yard gingham fabric
1 meter of solid cotton (or printed)
1 yard cut of cotton blanket (45 x 36 inches)
Packets of 2 to 3 m of bias tape for quilts (or regular double fold for a thinner option)
small safety pins
quilter clips
matching or contrasting segment
basic sewing supplies
walking foot
TUTORIAL
PREPARE THE FABRIC.
Pre-wash the fabrics (without batting tape or bias) and stack the fabric as follows: solid fabric, quilt blanket, cotton fabric.
Ideally, in quilting, you want your support (solid fabric) and the blanket to be larger than the main fabric (gingham). This is not so crucial for this type of quilt, because you can cut off the top of the gingham as needed if there is any change. Square your fabric, using the gingham fabric as a guide. Sometimes the fabric is cut from grain in the store, so fix it now before moving on.
After the fabric is adequately layered, water everything with safety pins every inch, as desired (just tie it together enough not to change).
2. QUILT FABRIC TOGETHER.
Using the gingham lines as a guide, sew uniform lines of stitches in a striped or crossed pattern. It is here that a walking foot is totally necessary, without a foot the fabric pulls, wrinkles and changes a lot. If you need to borrow one, do it. A walking foot makes this padding a total breeze!
When you're done, clean the edges by cutting off any excess fabric or shifting edges, so you have a nice, even blanket. And don't worry about using a ruler. Just use the gingham lines to help keep everything straight. Easy!
3. CONNECTION COVER.
Using the polarized tape, secure the blanket and the top stitch in place. There are several tutorials on how to do this. This one from Sewing Loft is great for sewing in binding with a squared corner (like the ones in the photo). If you've never done this before, there are a number of videos on YouTube that can help you view it better, too.
The only important tip here is to sew slowly. This helps to ensure that you are sewing the top of the two layers of polarized tape and that everything looks nice and uniform.
That's right! Cool isn't it?!