Welcome Craft For The World! How about sewing a cute zippered bag using 2.5 cm strips, the perfect size to carry your phone and wallet; in fact, it is a bag with a common zipper, its differential is its handle and its size (the most "unusual" – loops on the sides and two of the straps are made of rope (one thick and one thin), the third is sewn from a 2 1/2 " fabric strip). And as you can see, there are many ways to make this little bag! You can use metal zippers as they add an incredible shine, but of course you can use a nylon zipper if you wish (it is recommended to use metal or nylon bag zippers, because they have wider ribbons). Regular width zippers can also work.
Today, the purse is actually an extension of the female body. Faithful holder of secrets and intimacy, this purse reflects its owner's personality from the inside and unique organization outward, conveying what she wants. But this is not always the case, sometimes women can live well without them. Don't believe it? Then embark on this journey with us and learn the story of our inseparable companions. It is impossible to say exactly when this handbag appeared, but some historical records show that it is as old as human civilization itself. In the Egyptian pyramids, there are pictures that show people carrying small bags tied around their waists, tied with ropes, used to hold food, tied to branches or sticks.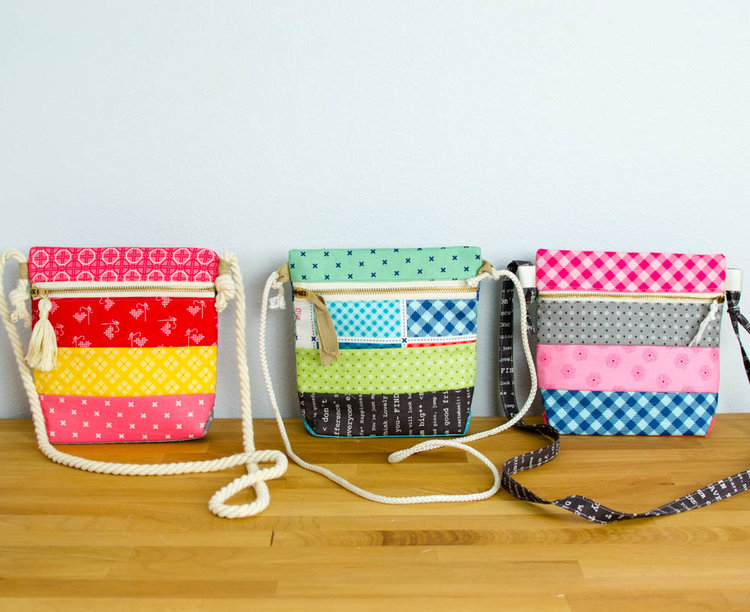 The birth of the bag originated from the fact that the ancients carried coins, medicines, fans, smoke, hairbrushes, relics, scriptures, and precious stones indispensable for the time. And in ancient times, the belief in women's purses to keep secrets was born. As in some African tribes, people believed that the witch's purse contained supernatural powers that allowed her to get in touch with higher powers, and no man could open it because he was afraid . Until the late Middle Ages, women's and men's purses were different in size and decoration. Men's are usually larger and made of leather. There are also small flat waisted bags and bags that go down to the knees.
For many years, purses were used to tie the waist of men and women and are called pockets. Pockets are made of different types of leather and are so important that they are in the will of relatives and friends that they are worn equally by men and women. As the number of items carried by women in their pockets increases, the need to alleviate the aesthetic problems of protruding and bulging contours of women quickly becomes logical. To fill the pockets with items, a new bag is used: The Reticle. The former was developed to deliver items such as handkerchiefs, fans, letters, and business cards according to each woman's social class.
In this way, they became indispensable in the UK and considered "ridiculous" (ridiculous) in France. But as the 19th century progressed, the French term "ridicules" became "reticule", a term that was used in both France and England from 1912 on to designate the handbags of the time. It was only in the 19th century that the English term handbag appeared, originally referring to hand luggage carried by men, which served as inspiration for the production of new handbags. These bags were miniatures of the now known suitcases and came with a lock, key and compartment for the passage of luggage.
Patch the outside of the bag with 2 1/2 " strips. It makes it more interesting and allows you to use scraps too, you will love this technique !! This bag is just perfect!
See too: Bernat Hip To Be Square Crochet Baby Blanket