Bear Paw blocks are long-time favorites among quilters but they're also a good amount of work. Traditionally they're made with half-square triangles and it takes quite a few to make a full quilt. Jenny from Missouri Star Quilt Co. has a new technique for making the blocks that is so much simpler. Her method is similar to making a Log Cabin block and makes Bear Paws go together much more quickly. Watch as she demonstrates her technique in the following video. Jenny starts with two rolls of 2 1/2″ strips.
One is colorful and one is the light solid. Toward the end of the video she shows two other ways of configuring Bear Paw blocks. We love the "baby bear" version without sashing between the paws. As Jenny says, the paws end up looking like stars. The large quilt finishes at 65″ x 80″, including the pieced border. The sashing between the paws starts at 1 1/2″, the cornerstones are 1 1/2″ square and the wider sashing is 2 1/2″. Leftover 2 1/2″ squares are used for the outer border. Patchwork is a technique that consists in connecting multicolored or knitted fabric fragments into a single stripe. Quilting, on the other hand, is the creation of a multi-layered quilted product with a decorative surface, made using different sewing techniques.
It's much more than thrifting and warm blankets. Most of us are familiar with patchwork, whether it's thanks to a handmade quilt from grandma, or a stylish jacket we bought at a store. While quilts are perhaps the most common application of patchwork, this technique of sewing several pieces of fabric together to form a larger design is also used to make tablecloths, pillow covers, tapestries, and clothing, among other things. The overall design can include anything from abstract geometric patterns in rectangular or hexagonal grids (for example) to landscapes or irregular designs. Patchwork has often been used as an economical way to use fabric scraps, but it has also taken on significance as a form of artistic expression, creating works that often end up being passed down as a family heirloom. It is a technique practiced all over the world, dating back thousands of years.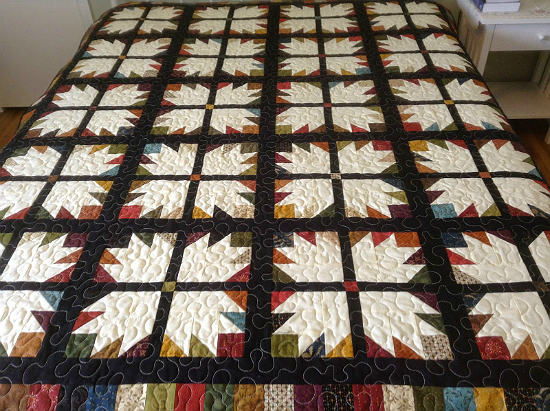 Although the industrialization of textile production has undermined the tradition of hand-sewn quilts and similar items, the art has had a resurgence in recent decades. Especially in developed countries, it is rarely a matter of necessity or economy, harnessing old clothes to create something new; it is an art and a hobby that connects its practitioners to the long tradition of our ancestors and a technique that can dazzle crowds with its amazing results. Practicing the art of patchwork has many benefits for practitioners, as well as resulting in a colorful, unique, and often useful item:
It combines moments of peace and solitude with opportunities for conversation and socializing – You can sew your quilt by yourself, spending hours in quiet concentration or listening to music, an audio book, or a podcast. This can help you disconnect from your worries, reflect calmly, and find solutions to problems that keep you up at night. Working with patchwork can help you distance yourself from situations so that you can be more peaceful and objective. At the same time, however, patchwork has a strong social component: you can talk to other people (especially fellow hobbyists) about how your work is going, you can join a class or a club to learn the technique, or you can gather informally with friends in your home to spend an afternoon sewing. You can talk about anything you want while you work, and the bonds of friendship you engage in patchwork can be very strong.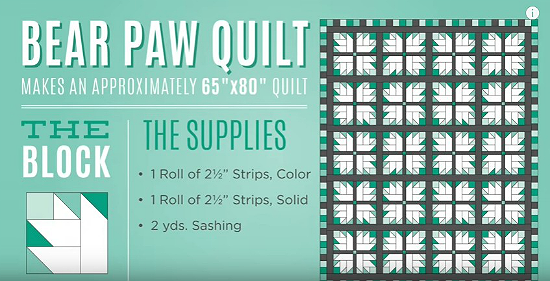 SEE TOO: A Checkerboard Quilt and Strip Piecing